---
There is a fair chance that most Australians have heard of the George Foreman Grill, the NutriBullet and Proactiv – and the reason is Direct response TV advertising, also known as As Seen On TV infomercials.
Direct response TV campaigns help to launch brands and products and secure instant sales. DRTV is a type of television advertising that encourages viewers to take immediate action. This action is usually a phone call or a website visit, as the prospective customer has been inspired to make a purchase, vote, register, schedule an appointment, request additional information or take another desired action. This encouraged immediate responsiveness is a great way of securing lead generation.
The primary objective of this type of marketing is to acquire a new customer for the lowest possible cost. Terminology such as cost per lead, cost-per-sale, ROI and response rates are at the heart of Direct Response TV campaigns. Often, As Seen On TV infomercials are a component of a much larger, integrated, multichannel campaign. Together, they combine to form a customised and effective marketing mix which delivers the best results for a particular brand, product or service.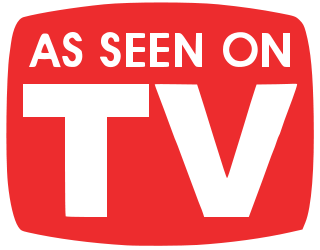 Most common DRTV formats
Direct response television advertising campaigns come in two different formats: short form and long form. In today's market, the most common DRTV format is short form, which could be 30 second, 60 second, 90 second or even 120 second spots. These short form formats have a very specific structure that are designed to unlock the audience's buying brain and invite them to respond immediately.
Long form has been used for decades, however it is less widely used now due to the inventory available. Long form campaigns are usually half-hour paid programming that give the audience great detail into the product or service. They mention all the specific benefits, give you before and after examples and usually include several testimonials as social proof. Most direct response TV advertising commercials include an offer for the consumers to buy the product or service or to contact the company for more information. This process is instrumental in increasing lead generation.
Why advertisers choose DRTV:
Direct Response TV advertising campaigns are incredibly dynamic and nimble, as media buying can be easily optimised based on actual insights into cost per response or cost per leads metrics. This is the primary reason why this format of advertising is so attractive and is increasingly in demand by marketing specialists who demand a ROI.
DR TV commercials are usually aired on multiple targeted channels and have the capability to reach specific demographics. Through the constantly increasing number of TV channels, you can be very specific with who you want to target. As you can track ROI from DR TV campaigns, you can easily track which channels are delivering the best results and optimise your next campaign accordingly.
DR TV is widely used in dozens of different categories, especially by brands who need to acquire more customers for the lowest possible cost. This is why this strategy is leveraged by many well-funded startups, new products and brands, as ROI is the primary objective.
---

If you're open to discovering the secrets of DR TV from a leading Melbourne advertising agency and learning how to drastically improve your TV advertising performance, please download our FREE e-book now.
---